This is a continuation of a previous journal entry on my collaboration with Recreate Place for Edgewood Public School in Scarborough and Pierre Laporte Middle School in North York.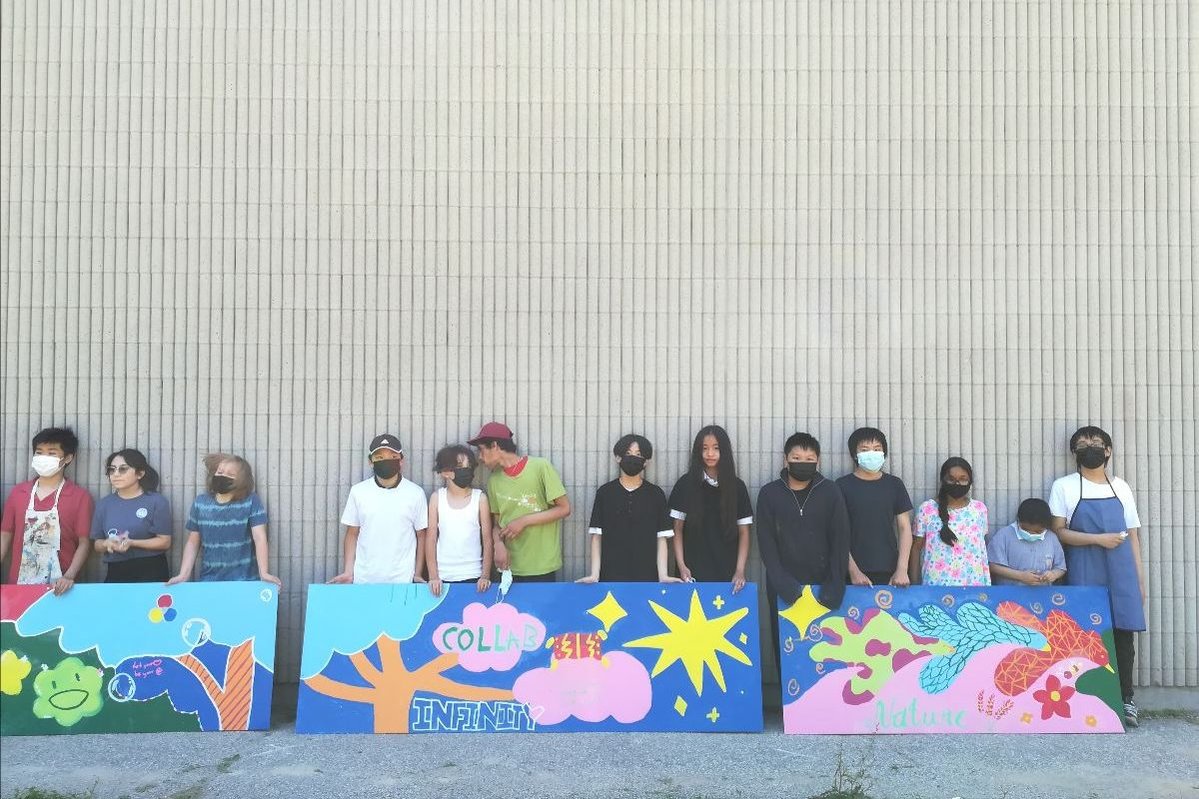 Connected by Nature📍 North York

The school is located at a busy intersection with ongoing construction near the entrance of the school. We had to squeeze in two painting days in the last week of school before summer break, so turnaround time was a lot quicker with back-to-back workshops. This ended up being a blessing in disguise because the process was much more straightforward! Common themes that emerged from these children were nature, colours, and illusions.


First Day
Students had the agency to work in small groups and decide on the panel colours themselves with the digital rendering as an example. We encouraged them to add additional phrases and words to further express the values and vision they want reflected in public art.
Last Day
It was interesting to observe ruptures and disagreements as a natural part of the co-creation process from the lens of these children.

It was heartbreaking to witness how disappointed the kids were when they compared the outcome of what they accomplished with another class' efforts, despite the other class feeling the same sentiment of wishing they "had done better like the other class".

"Different, not better", we'd tell them.
How early is too early for an inner critic monster to emerge?

Wishing for their monsters to be starved of insecurity and self-rejection as they grow to experience all the harshness in the world.

Wishing for all of your inner child to roam wild and free with creativity as you remain soft and malleable despite all the challenges you encounter.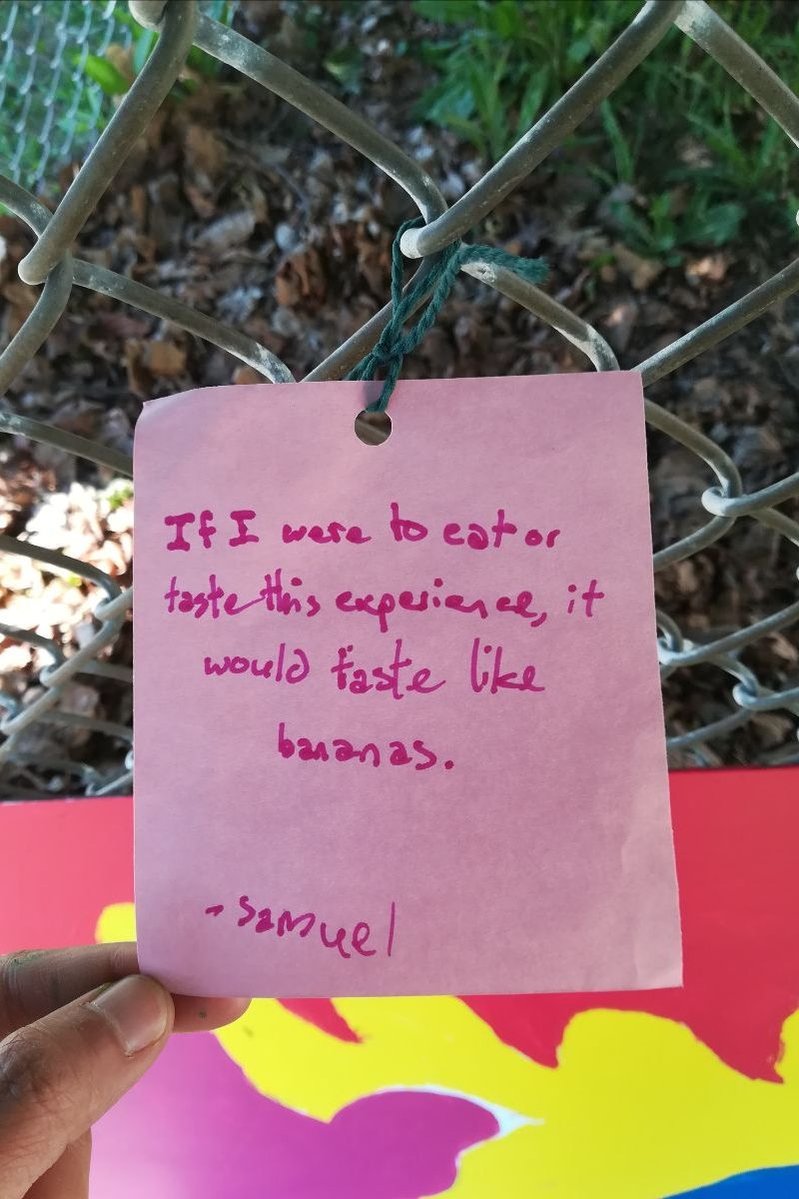 The panels would eventually be installed on the metal fence by the pedestrian sidewalk facing the main roads in Fall.